Setup Walkthrough
===
Home Setup Walkthrough
A few people on /r/homelab asked for this and I've been wanting to do it for some time anyways, so here it goes
Let's jump right in!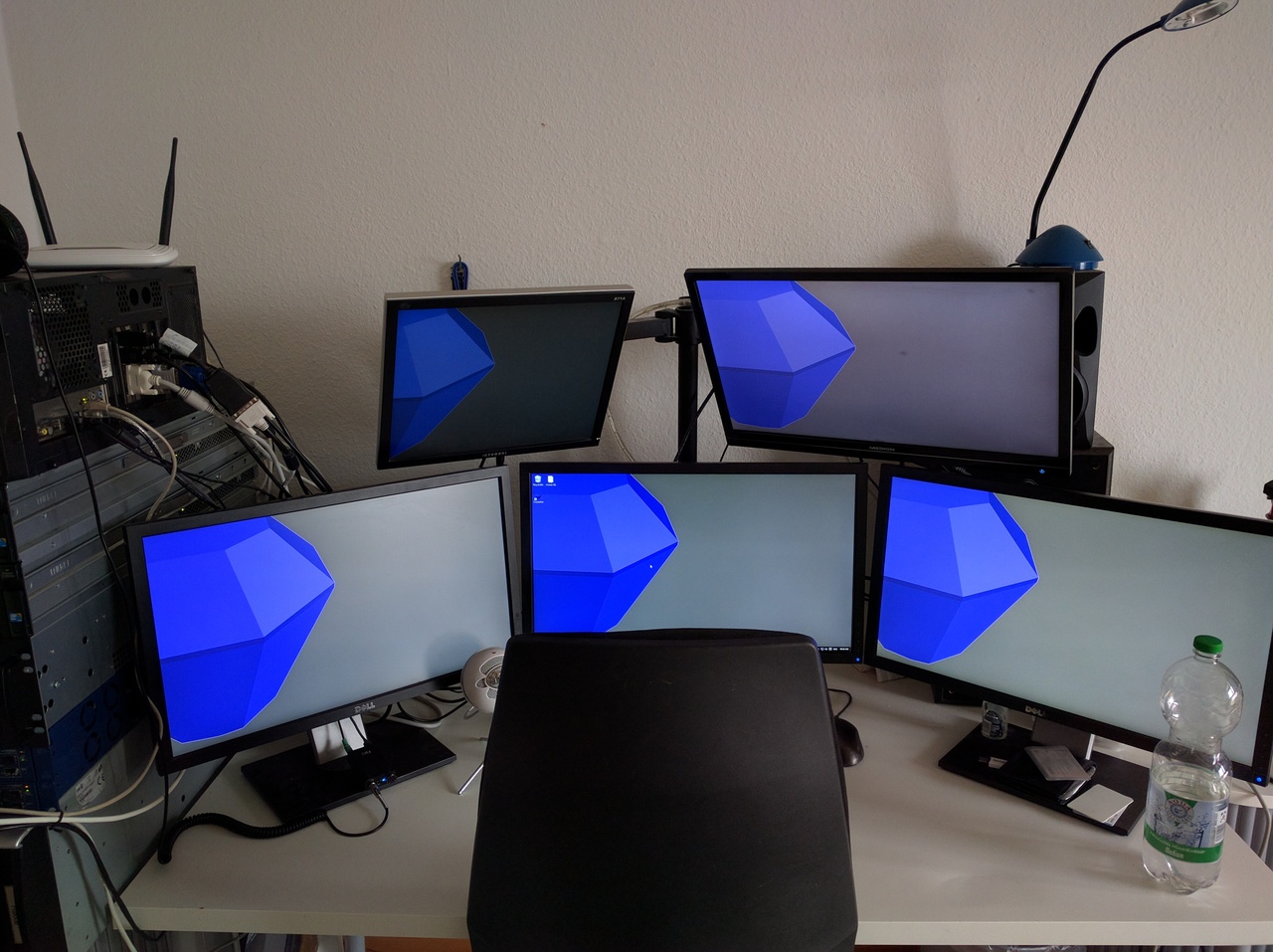 The Screens are 3x Dell G210 24", one Hyundai 17" Screen and a Medion 23" Screen.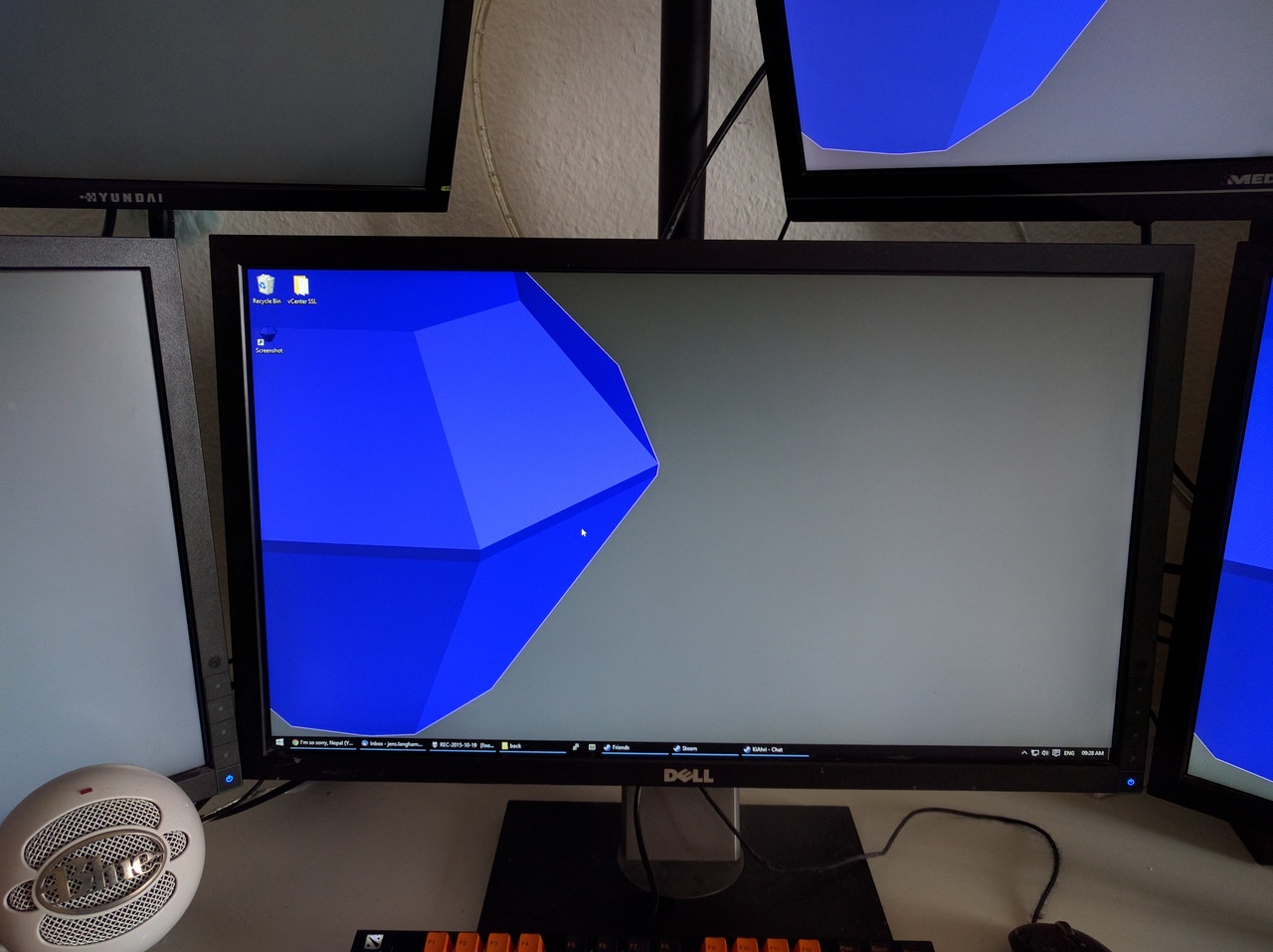 Code Keyboard with Tai-Hao PBT Doubleshot Keys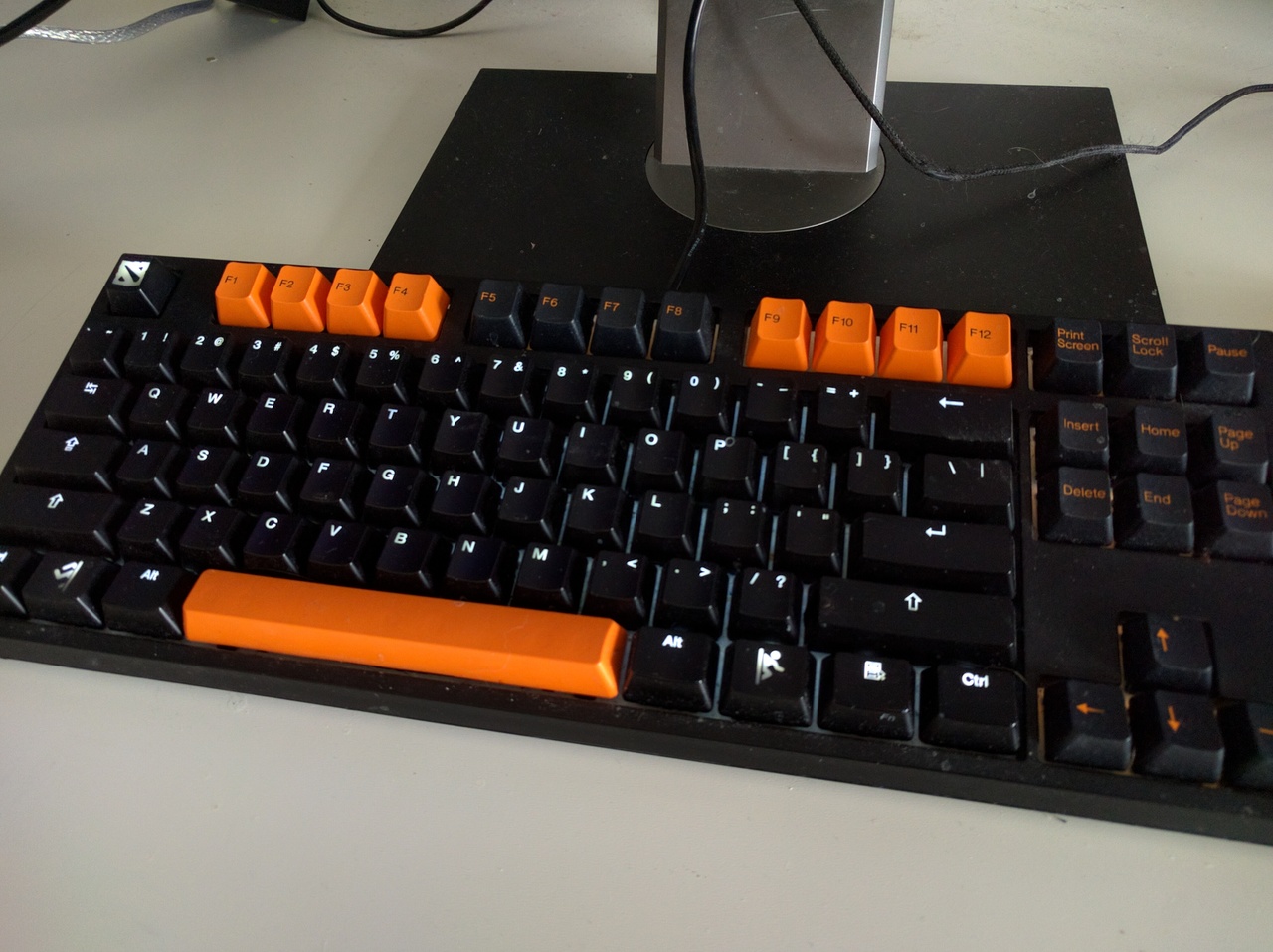 Logitech G500. Great Mouse.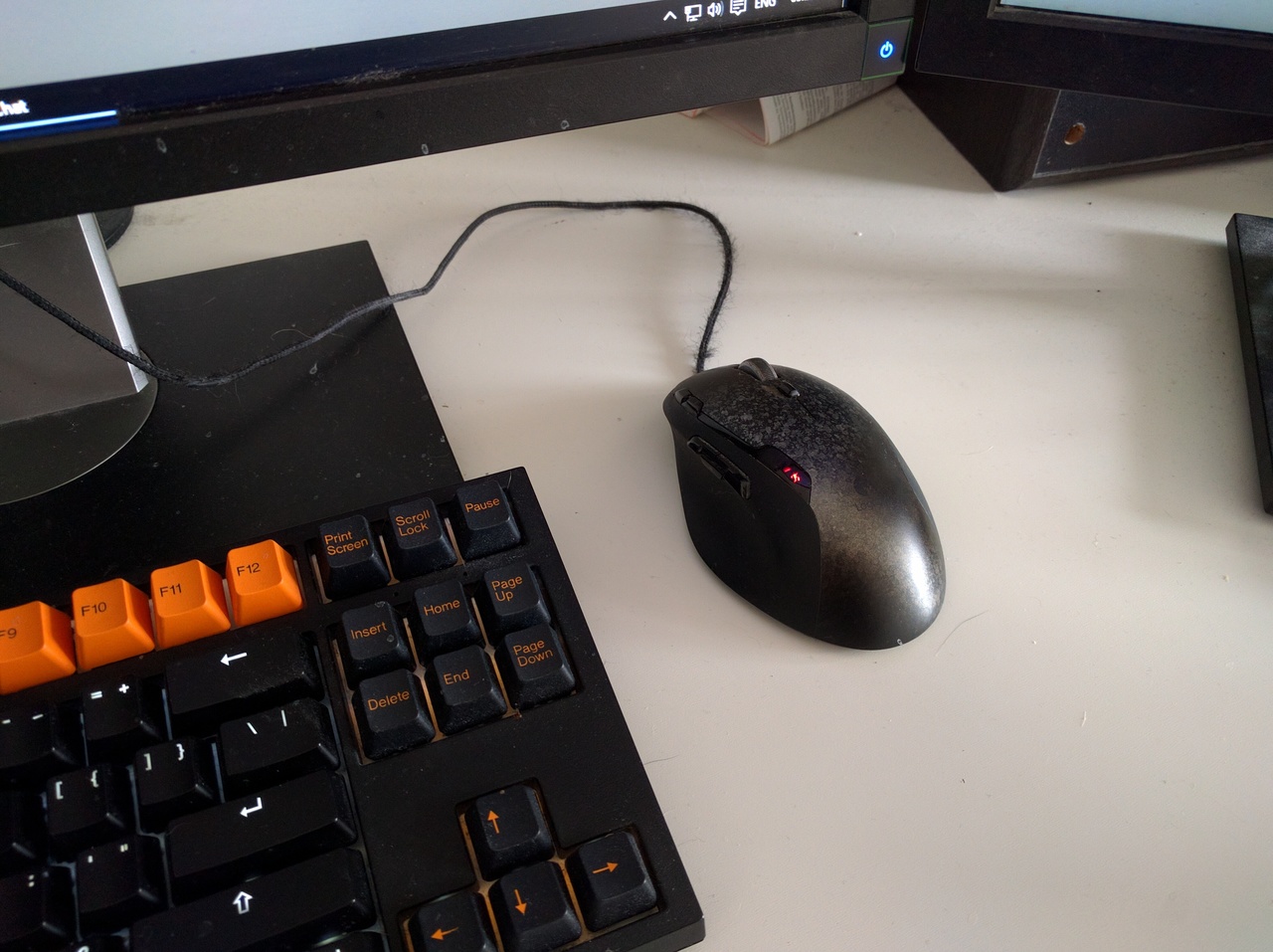 Blue Snowball. The Red LED is disconnected since it's pretty annoying. Next to that, a FiiO E10 Olympus for Output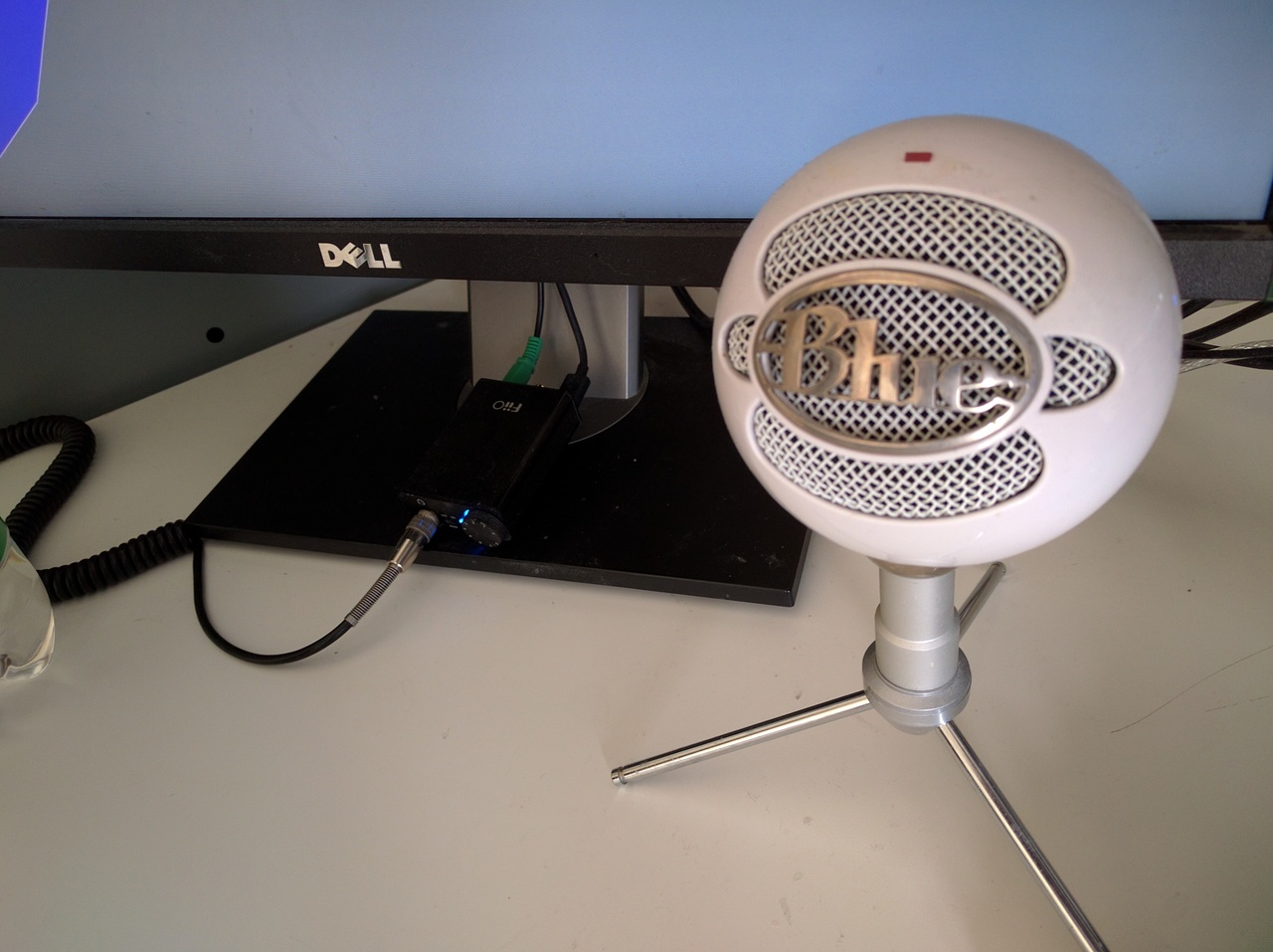 The 'Rack'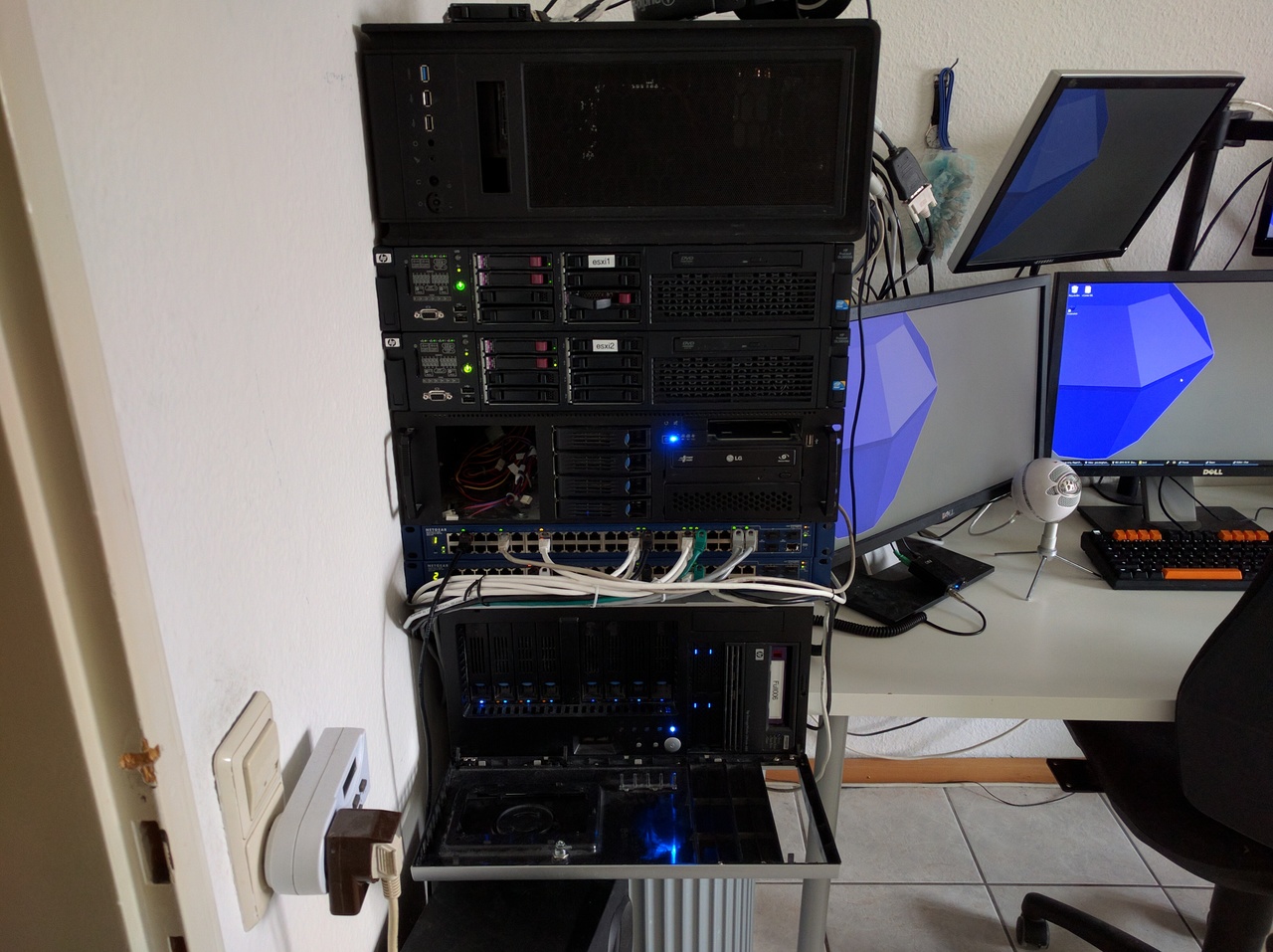 Let's start from the Top. Random Stuff and Audiotechnica ATH-M50's. Good Headphones, just a bit lacking in the bass department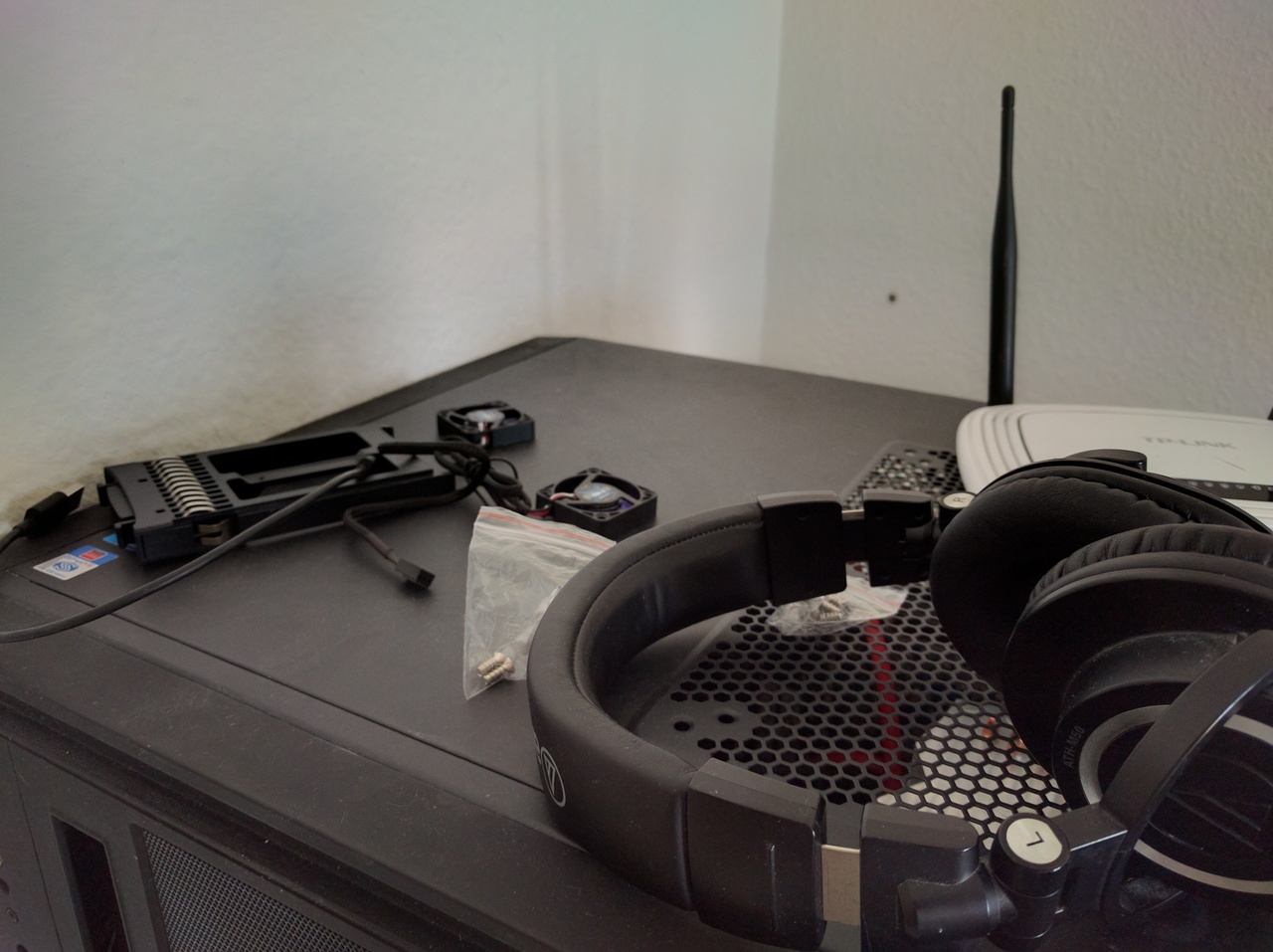 Self-built PC
Specs:
Intel Core i7 2700k
AsRock P67 Pro3 SE (awful Motherboard, but I got it for cheap)
8 GB DDR3 Mixed RAM (some Corsair and some Kingston)
Sapphire Radeon R9 280x with 1 Broken Fan
OEM Radeon HD 7550 for more Screens
Samsung 830 128 GB SSD
Xigmatek Case…I forgot the exact Name
Windows 10 Pro x64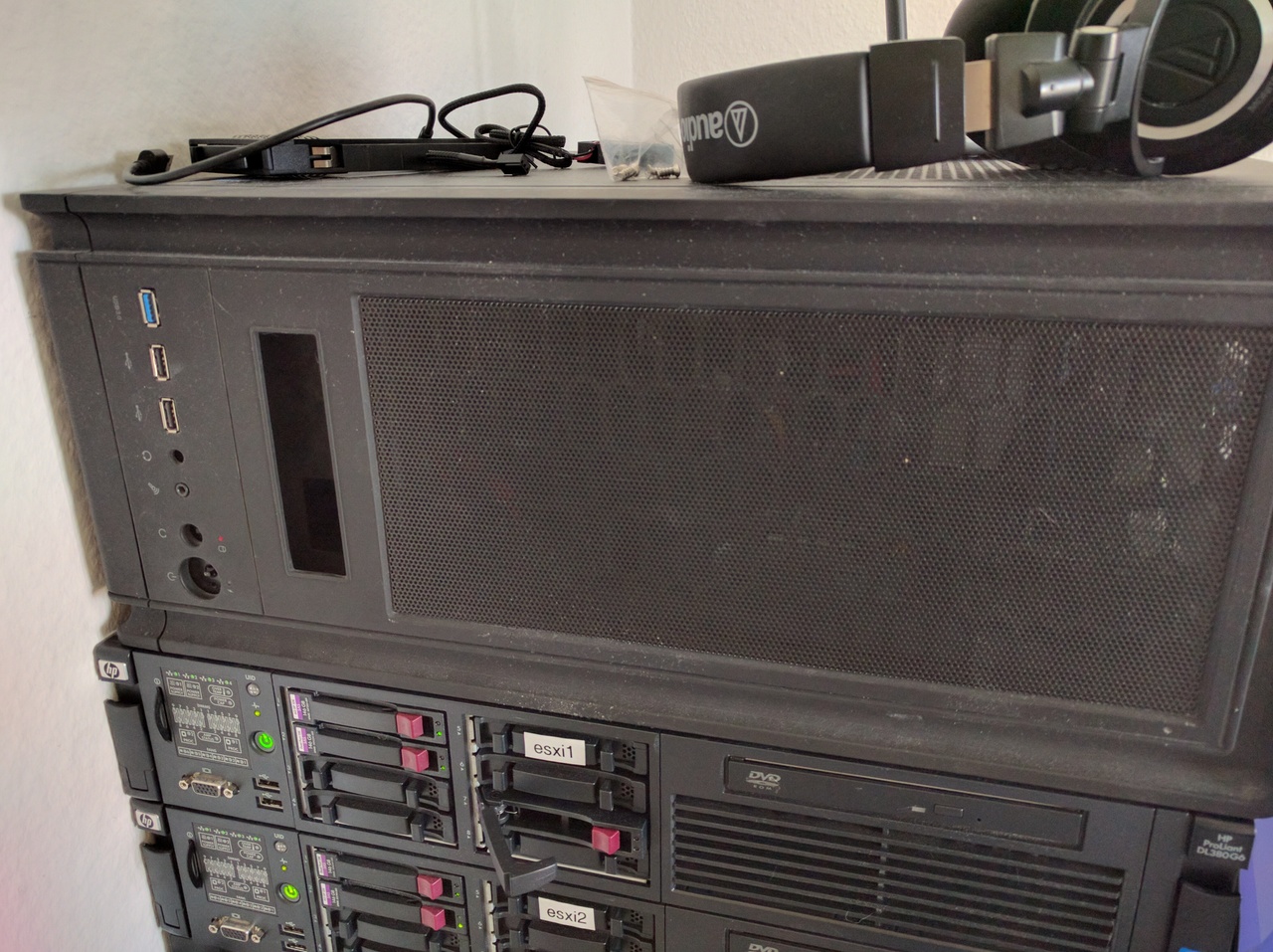 2x HP ProLiant DL380G6
Specs:
Intel Xeon E5540
12 GB DDR3 ECC RAM
2x 146 GB 15K SAS Drives each
ESXi 6.0u2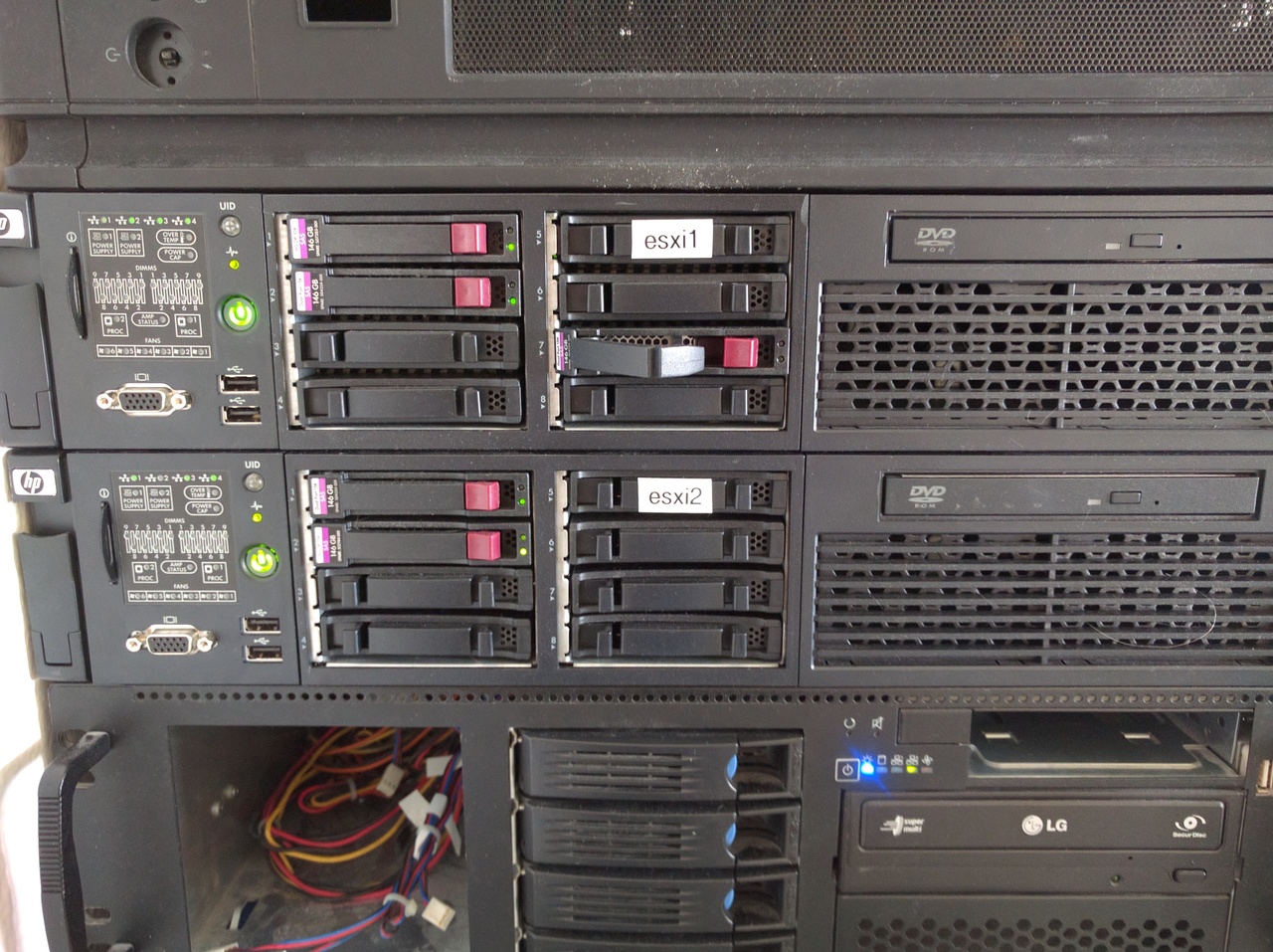 Whitebox Server
Specs:
Intel Xeon E5405
24 GB DDR2 ECC RAM
Supermicro X7DB-E
No Harddrives
ESXi 6.0u2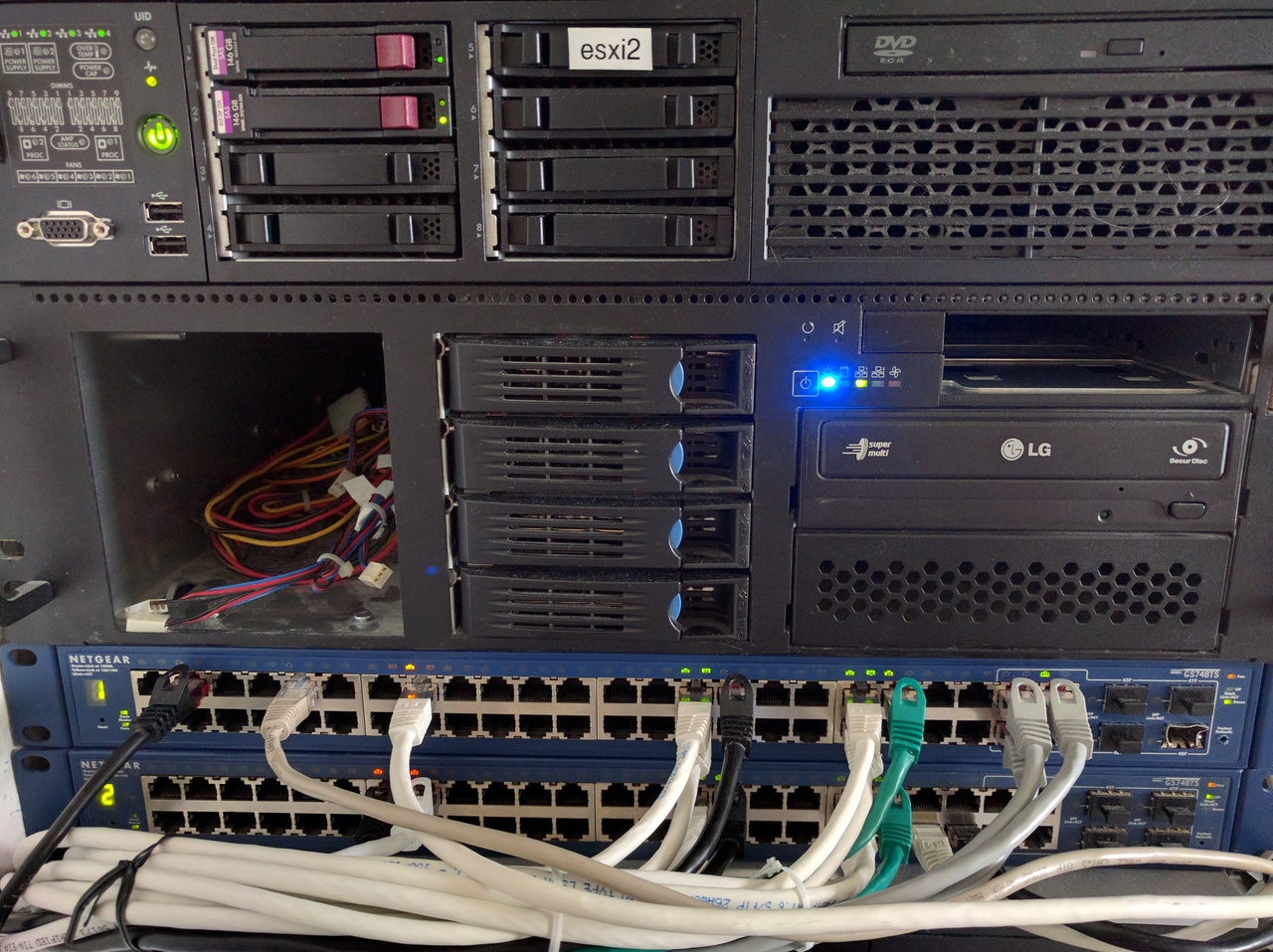 Switches - 2x Netgear GS748TS, Stacked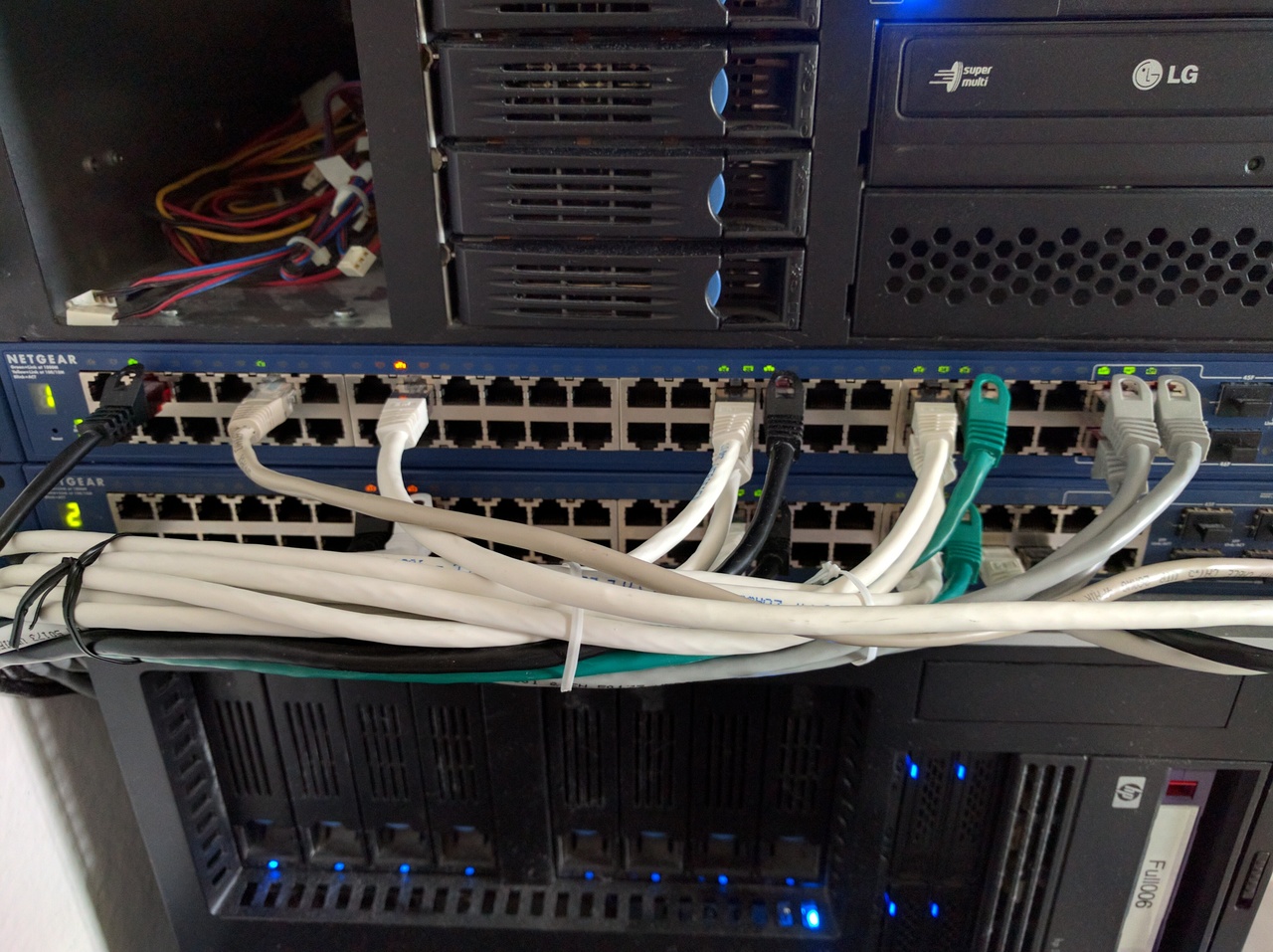 Whitebox NAS/SAN
Specs:
Intel Core i3 2100
8 GB DDR3 ECC RAM
Asus P8P67-M
3ware 9650-8LPML
2x 160 GB HDD for OS (Debian 8 with ZFSOnLinux)
2x 250 GB SSD for VMs (shared via iSCSI)
3x 2 TB HDD for Data (RaidZ1)
5x 1 TB HDD for Backups (Raid Z1)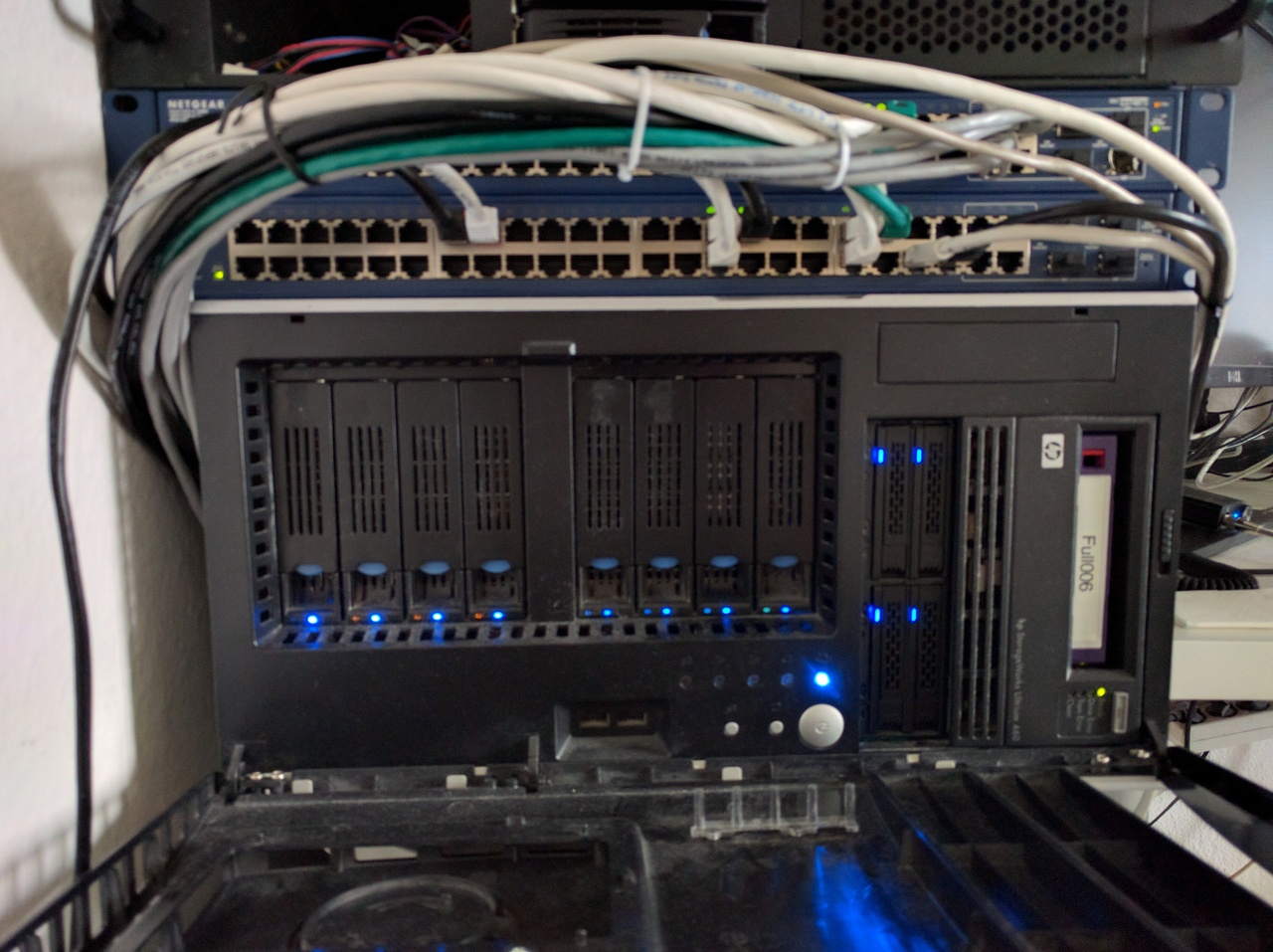 Overview of the vCenter

Using a bunch of Power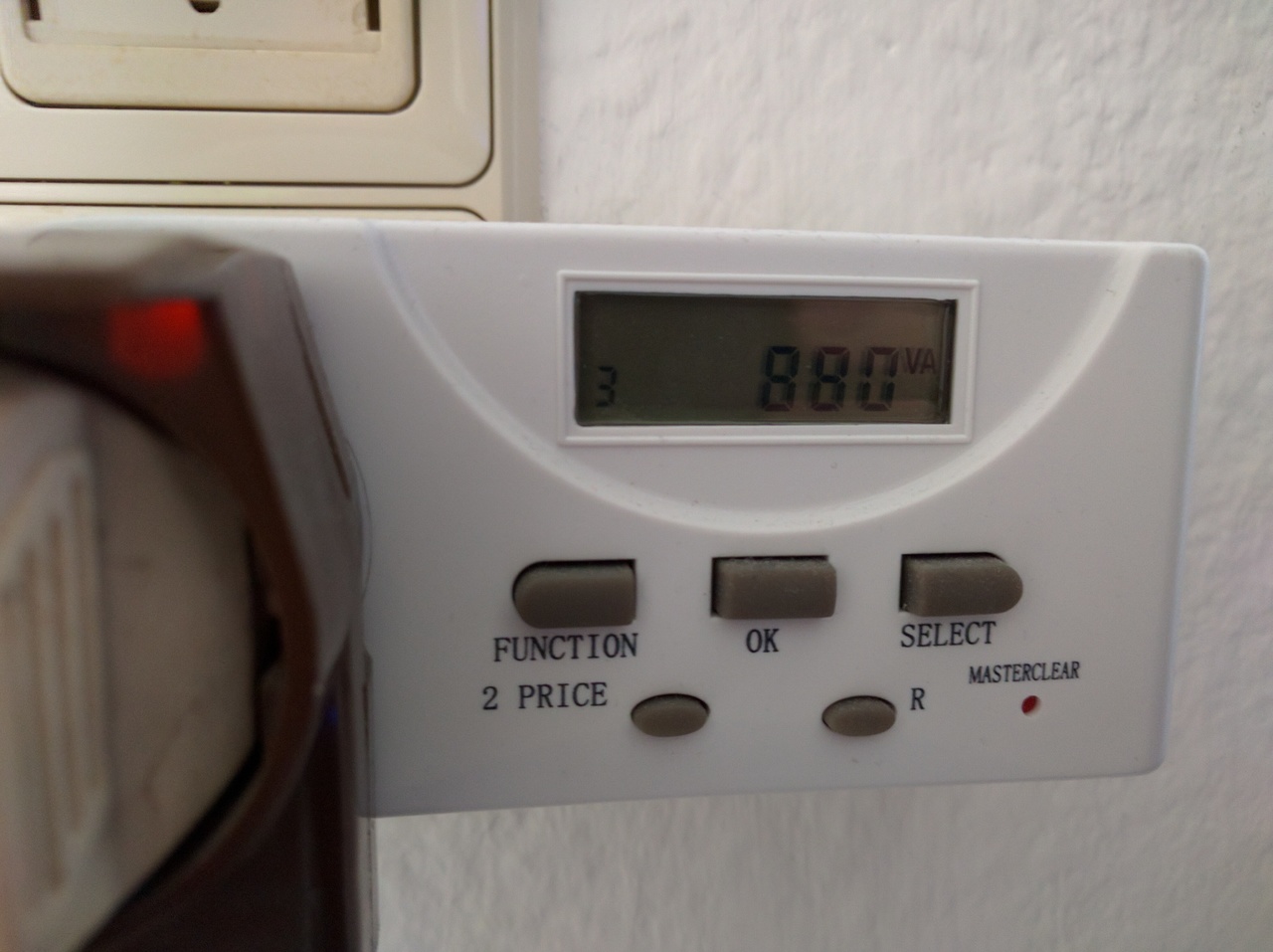 DJ Setup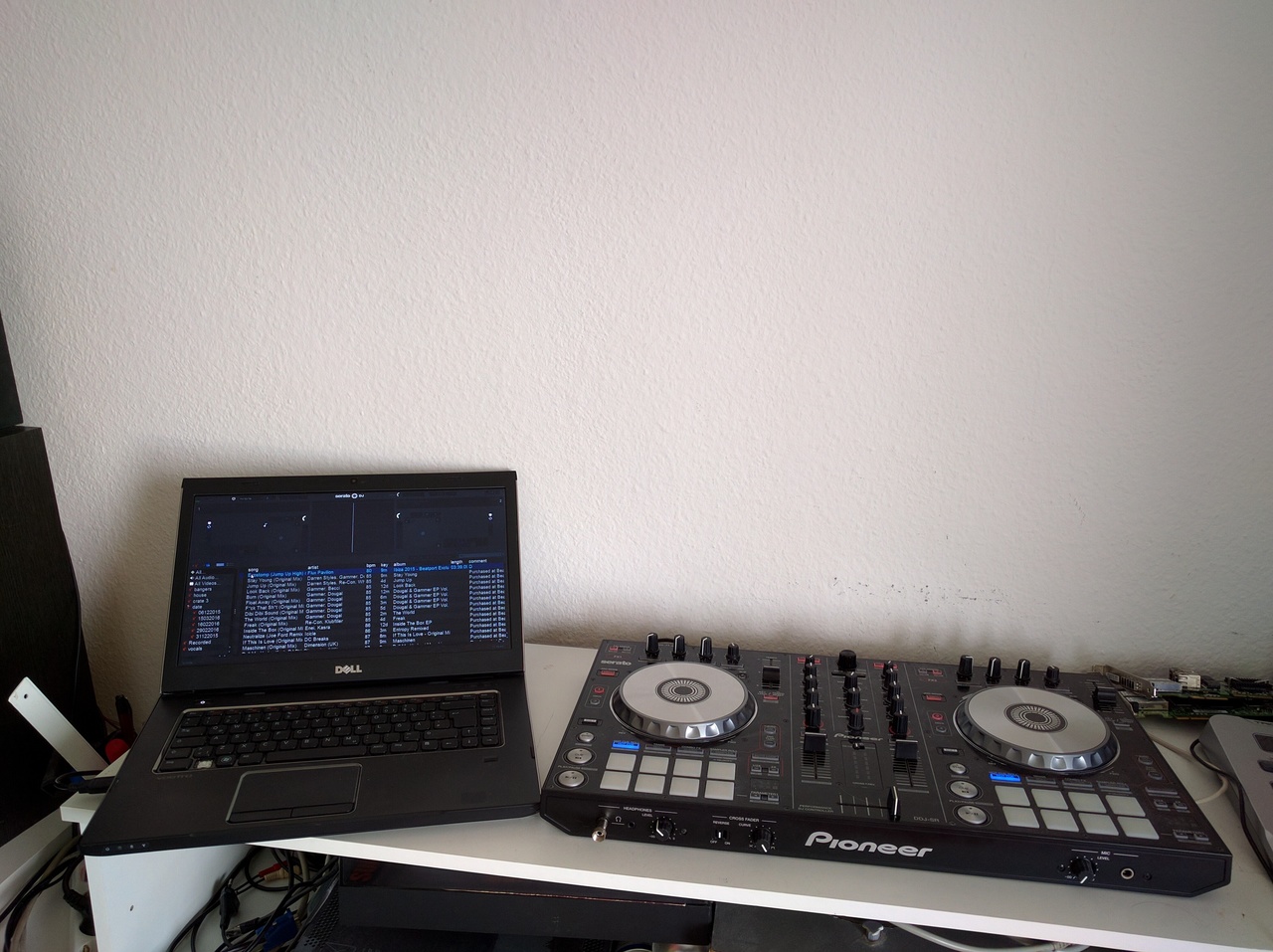 Laptop is a Dell Vostro 3550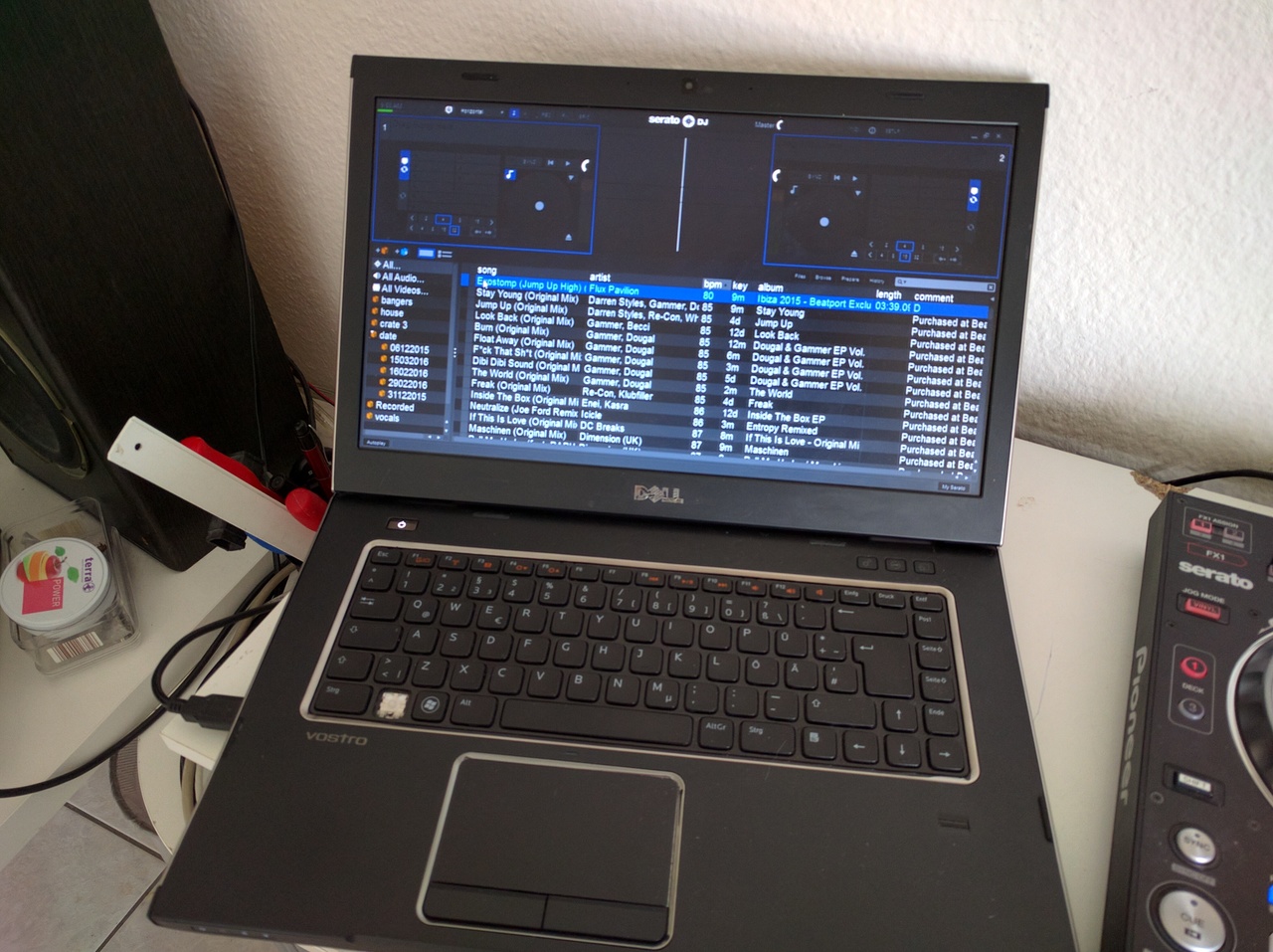 Cat Tax!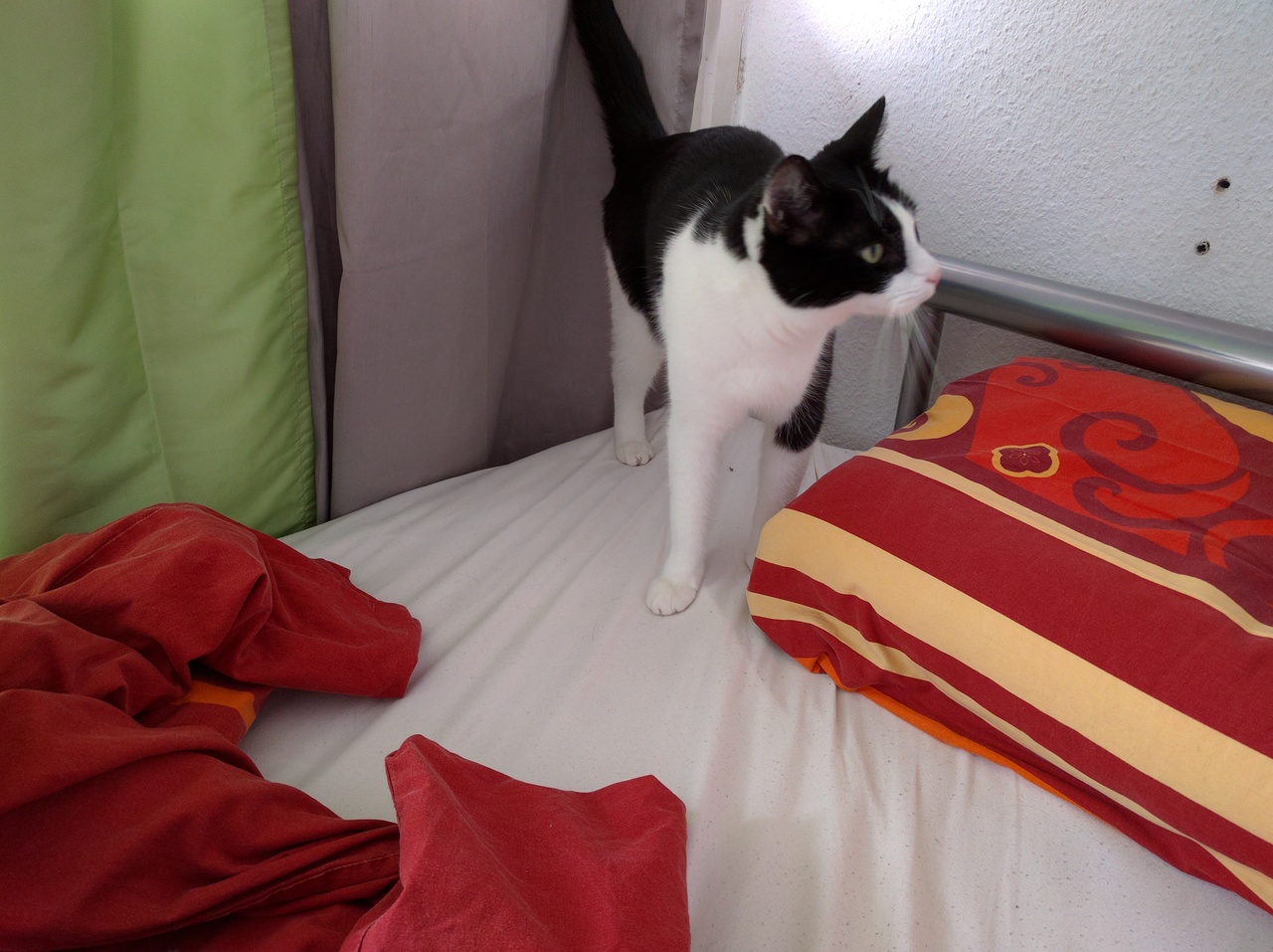 {% include 'partials/socialbuttons.html.twig' with {'url' : page.url} %}